Wayfarer
The Design.

From the board of one of the worlds most successful and influential designers back in 1957, the Wayfarer has always been one of the most respected classes. Ian Proctor designed a boat suitable for a multitude of purposes from day sailing to championship level racing. Possibly the most successful training boat ever, the Wayfarer has been fully developed and tested over the years to its current high level of refinement with different versions catering for peoples different requirements. An excellent sea boat with the capability of long sea passages.
Versatility.
Over the years the Wayfarer has become the ideal boat for many uses. An excellent training dinghy, the Wayfarer has also been proven beyond doubt to be the best
small craft for cruising with a record of heroic trips from the UK to Scandinavia, Europe, around the Mediterranean and throughout North America. The Wayfarer is also one of the best supported racing classes in the U.K. with racing available at the majority of clubs, partly thanks to a competitive handicap. For those with higher aspirations National and International Championships are held regularly.
Click Here To View Full Range Of Models
Wayfarer Owners Class Association.
"The Wayfarer has a very active class association, the association organises an extensive racing and cruising programme and acts as a focal point for class members. Currently the association has over 2500 members all of which receive a quarterly newsletter, and have access to detailed support literature, a launch site directory, video and slide library, training weekends for both racing and cruising, hire of cruising and tents second-hand boat lists etc.

A years free membership comes with every new boat. New members, regardless if they have boat or not are always welcomed." Click link for Call Association Web Site: www.wayfarer.org.uk
Pre-Owned Boats.
We probably have the biggest selection of pre-owned Wayfarers, prices start from as low as £1000.00 for a complete boat. All pre-owned boats are fully factory checked before supply and are often available with comprehensive warranties. Used boats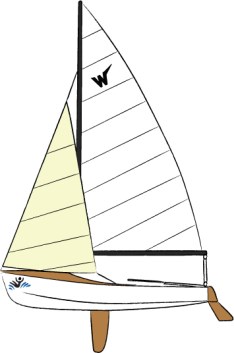 are available from either of our offices. If you would like a list of the used boats we currently have available, contact Us For More Information.
Demonstration sail
We usually have a demonstration boat available throughout the summer, to arrange a demonstration
Wayfarer Wayfarer Range Wayfarer Statistics Wayfarer Prices